Reviews from Singapore, UK & USA!
The Wello Show
The City Sling V2 and The Day Sling featured in The Wello Show (a local Singaporean podcast on Youtube, Spotify and Tiktok)
https://www.youtube.com/watch?v=IoJO4dZw5eU&t=504s
Wah So Shiok (Singapore)
While it may not be an eminently striking bag, the City Sling excels
in its practicality.
For one, it's padded both on its front and back, thus giving your items added protection should you accidentally drop the bag.
That's actually very useful, especially if you're travelling with electronic gadgets (tablets, earphones, phones, etc).
- The City Sling
https://www.wahsoshiok.com/the-man-bag-day-sling-review-promo-code-included/
https://www.wahsoshiok.com/the-man-bag-day-sling-review-promo-code-included/
Scribbling Geek (Singapore)
For guys looking for a crossbody sling bag that offers more space, I'm quite sure the City Sling V2 wouldn't disappoint.
Compartments and pockets are systematically arranged. As I've highlighted in the above
pictures, it also looks and feels durable.
In other words, this is a bag you can use every day and in a variety of situations, as long as you don't mind it being on the larger side.
- The City Sling V2
https://www.scribblinggeek.com/index.php/2022/10/22/the-man-bag-co-city-sling-v2-review/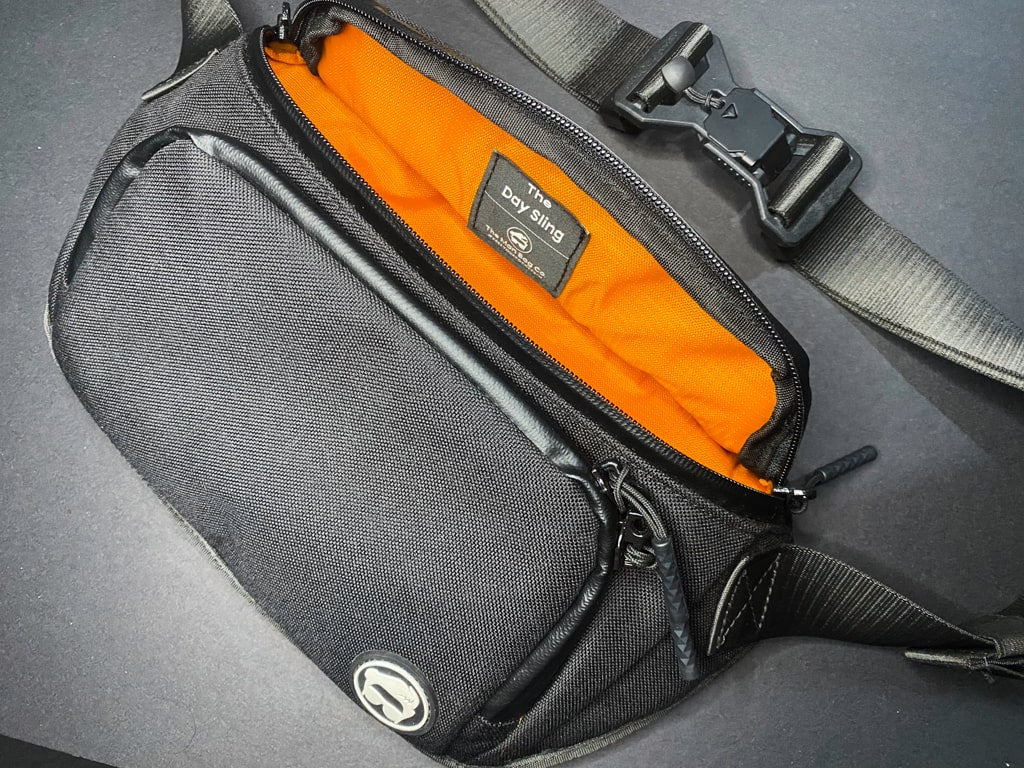 Canbuyornot.com (Singapore)
"Almost Perfect"
"I've been using the Day Sling for two weeks now, and I like how comfortable it is.
There are three separate compartments clad in bright orange, two front ones, and a hidden one at the back.
The frontmost compartment has
two main pockets and a 40cm keychain loop. The main section has six partitions where you can pack a ton of stuff"
- The Day Sling
https://www.canbuyornot.com/reviews/the-man-bag-day-sling-review-price/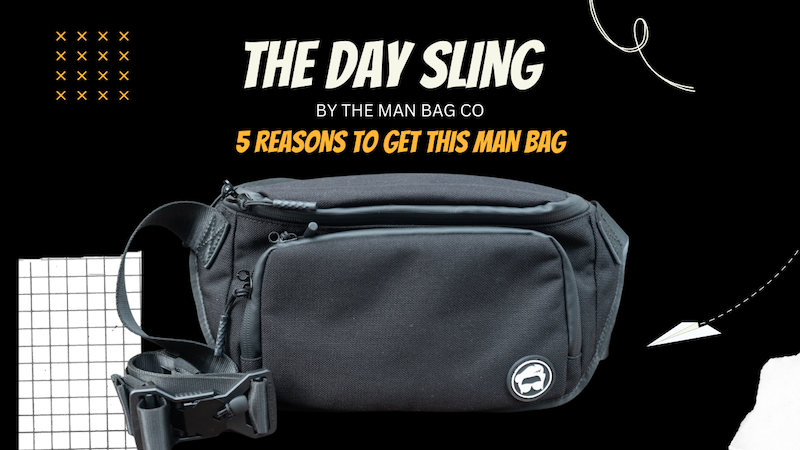 thewackyduo.com
"Amount of stuff we can fit into this bag is totally awesome"
https://www.thewackyduo.com/2022/10/the-day-sling-review-5-reasons-to-get.html
GQ Magazine - March, April & May 2022
The City Sling & Urban Pack were featured in style picks in GQ Magazine (UK)!
Shop Now
Media
Fashion Collection (GQ Magazine) - The Urban Pack

Fashion Collection (GQ Magazine) - The City Sling

The City Sling - GQ Magazine March 2022

The Urban Pack - GQ Magazine April 2022